IFMG educates students to become smart business professionals for financial services, auditing and Internet services.
Our graduates are equipped with adequate knowledge and skills in social media, mobile apps, big data/artificial intelligence and cloud services for business innovations.
Students have flexibilities of choosing streams from Business Intelligence (BI), Information Systems Auditing (ISA), Internet Services and Social Networks (ISSN).
資訊管理學位課程旨在培養學生成為未來金融服務、審計、互聯網服務等商業領域的智慧型管理者。
畢業生注重利用最新互聯網科技(如:社交網、移動端、大數據、雲服務和人工智能),幫助企業轉型和商業創新。
學生可以靈活選擇感興趣的專修範疇,如:商務智能、信息系統審計、互聯網服務及社交網路等。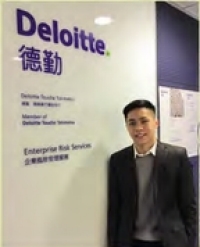 "Working as an analyst in Deloitte Enterprise Risk Services, equipped with information systems auditing skills are very critical in this new era of rapid technology advances. My major in Information Management, Information Systems Audit Stream definitely facilitated my gaining the certification of a Certified Information Systems Auditor (CISA®), authorized by the ISACA®. This certification has equipped me with strong analytical skills to provide quality client service."

Mr. Minter Cheung
Associate, Advisory in Audit, Information Technology
Deloitte Hong Kong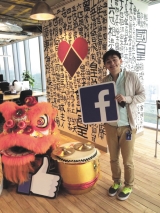 "Being able to stand out from 3,000 other job applicants of a multi-national corporation such as Facebook is not easy. This course helped me in building a solid foundation in areas like search engine optimization (SEO), keyword search, cost per click, cost per thousand impressions, etc. The courses are very up-to-date with current business trends, which enabled me to impress my interviewers at Facebook and land my dream job with them."
Mr. Jerry Zhang
Clients Solutions Analyst
Facebook Hong Kong