Apply Online (Notes for Non-local Applicants for 2023 Entry)


Before You Apply
Check Non-local Status
The University welcomes applications from non-local applicants. Click here for the definitions of local and non-local students.
Mainland Gaokao Applicants 内地高考生(内地统招申请办法)
CityU has joined the National University Entrance Examination (NUEE) scheme of mainland China 全国普通高等学校统一招生计划 ( 统招 ) for the recruitment of Gaokao 高考 students. Mainland students who are pursuing a Gaokao curriculum must apply for admission via the NUEE 统招 route. Direct applications will not be considered. For details, please visit https://www.cityu.edu.hk/mainland/.
Mainland Non-Gaokao Applicants 內地非高考生 (Direct Application Route)
Mainland students who are pursuing a non-Gaokao curriculum and will graduate with a high school qualification (e.g. IB Diploma, GCEAL/IAL, HKDSE or other overseas high school qualifications) can apply for admission to CityU directly. As limited places are available for mainland non-Gaokao students, applications are usually processed after the application deadlines. Late applications will not be accepted. For details of the admission arrangements, please visit https://www.admo.cityu.edu.hk/intl/mainland_non_gao_kao_app/.
Non-local HKDSE Applicants
In accordance with the HKSAR Government's policy, all non-local applicants, regardless of whether they possess HKDSE Examination results, MUST apply for admission via the direct application route, and NOT via JUPAS. For more information, please visit the JUPAS website.
Admission Arrangements
Depending on your academic qualifications, you may seek admission to first-year studies or admission with Advanced Standing I. Click here for details.
Entrance Requirements
To be eligible for consideration for admission, students must satisfy the General Entrance Requirements for Bachelor's degree studies. In addition to the General Entrance Requirements, individual degrees/majors may require specific subject backgrounds. Please refer to the respective programme webpages for details.
Bachelor's Degree Programme Lists
Our admissions year consists of two semesters and a summer term. Students normally start their study in Semester A (in end August/September). Click here to check the programme lists and the application deadlines.
Key Dates for Non-local Applicants
Click here to find the key dates for non-local admissions.
About Your Application
Each applicant is allowed to submit one application only. The application can include a maximum of three programme choices (receiving equal priority). Please note that once your application has been submitted, no additions or other changes can be made to your programme choices.
| | |
| --- | --- |
| Submitting an Online Application | |
Step 1:
Create an account at www.admo.cityu.edu.hk/apply/system
Input your email address and personal details, and choose a password to create an application account. A confirmation email showing your application number and electronic ID (EID) will be sent to your email address. Use the EID and your selected password to log in to your application account.
Step 2:
Complete your application

Click "Apply for New Programme(s)". Select "Application Type" (Bachelor's degree) and "Semester" (Semester A, 2023/24), then select 1-3 (maximum) programmes from the programme list. Complete your online application and click "SAVE" before proceeding to the next section or logging off.

Step 3:
Upload supporting documents

Please click Supporting Documents by Qualification Type for a list of documents required for application review. For programme-specific documents, please click here for details. Scanned copies of these documents should be uploaded via your application account before you submit your application.

Please also note the following.

Documents that are not in English must be accompanied by an officially certified English translation provided by the awarding body or your school or university.

Documents that do not show the name of applicant or with non-matching names will NOT be accepted. However, if the difference in names is due to special reasons, please upload a written explanation with documentary proof (e.g. deed poll, certificate of name change).

If you have dual nationality, please upload copies of the relevant valid passports.

If you wish to provide additional information after submitting your application, please use the "file upload" function in your application account. Please note that once the selection process has begun, additional/updated information provided to the University may not be considered, at the discretion of the relevant programme department.

If requested by the University, you should present the ORIGINAL certificate/official certification of your qualifications as stated in your application for verification before starting your studies. Click

here

for details.

Step 4:
Submit your application

Check the data you have entered before submitting your application.

Pay the application fee online. The fee (HK$450 for a maximum of 3 programme choices) is non-refundable and non-transferrable. Your application will only be processed after the application fee has been paid. Please contact us if you encounter difficulties in paying online.

Step 5:
Application acknowledgement
An acknowledgement of your application will be shown online upon the submission of your application. A copy will also be sent to your registered email account. Your chosen programmes will appear under "Submitted Application" in your application account.
Step 6:
Amendment of information after submission of application

Once you have submitted your application, the system will not allow you to enter new data except to update the following fields via your application account.

Postal address, email address and telephone number
"Pending" grades in the "Public Examinations" section
Your latest overall GPA/mark in your post-secondary studies in the "Post-Secondary Education" section
Application Fee (Non-refundable and Non-transferable)
Each applicant is allowed to submit only one application (maximum of 3 programme choices) for each semester. The application fee for non-local applicants is HK$450 per application. If you have selected fewer than three programmes, you will not be allowed to add another programme after paying the application fee.
The application fee is non-refundable and non-transferable, and must be paid when submitting your application to the University. At the time of submission, you are only required to pay the prescribed application fee, not any other fees, to the University.
The application system accepts payment using a credit card. Please check that your credit card has enough credit balance for overseas payment. To access your application account, please use Microsoft Edge, or other browsers such as Chrome. Contact us if you encounter payment problems.
Processing of Applications
Applications may be processed on a rolling basis upon receipt of the required supporting documents. Please note that applicants (including CityU graduates/students) are responsible for providing the required documents to facilitate the evaluation of their applications.
If you have selected more than one programme, each of your chosen programmes will receive equal priority in our processing.
Note that if you have received more than one admission offer from the University, you are permitted to enrol in one programme only.
Scholarships
Non-local students may be eligible to receive an entrance scholarship / diversity grant upon their admission to the University. Click here for details.
Your eligibility for an entrance scholarship / diversity grant will be considered when we review your application for admission. If you are awarded an entrance scholarship / diversity grant, it will be stated in your admission offer letters. No separate application is required.
In addition to the entrance scholarship for non-local students, other scholarships are available for students who perform well during their studies at CityU. For details, please visit the Student Development Services website.
Programme-specific Documentation
Supplementary Form
Some programmes require applicants to complete a supplementary form. You will see a "Supplementary Form" section in your application account for these programmes.

Applicants to School of Creative Media (SCM)
It is highly recommended that applicants for SCM Bachelor's degree programmes submit a portfolio via the SCM Online Portfolio Submission System.
Portfolio materials may include still photography, paintings/drawings, sculptures, musical compositions/performances, films/videos, software, multi-media productions, academic or creative writing, science projects or other formats of imaginative activity.
Please refer to the SCM's webpage at https://www.scm.cityu.edu.hk/portfolio for details of the portfolio submission period and specifications.
Personal Information Collection Statement
The information that you provide in your application, including your HKID card/passport/travel document number, examination results and qualifications, will be used for processing your application and other related purposes. Please click here for details.
Please note that by submitting your application, you authorize the University to obtain, and the relevant examination authority, academic institution or organisation to release, information about your examination results and records of studies, and participation in activities and the awards obtained. In accordance with the Personal Data (Privacy) Ordinance, you have the right to access and to correct the personal data contained in the application, and the right to request a copy of such data during the admission exercise. If you wish to obtain more information, please write to the University. You may be charged a fee for each request. Data for unsuccessful applications and unenrolled applicants will be destroyed at the end of the admission exercise.
Please visit the European Union General Data Protection Regulation (GDPR) Privacy Notice which may apply to you, where applicable.
Applicants with Disabilities
The admission of applicants to the University is based on academic criteria and other specified entrance requirements. If you have a physical or other disability, you are not required to declare this at the application stage. However, if you need assistance regarding your application (e.g. to attend an interview), you may discuss your needs with the University to allow special arrangements to be made if practicable.
Bribery Offence
Applicants are reminded not to offer advantages to any members of the University in connection with their applications. Such offers may constitute a bribery offence in Hong Kong. The University also forbids its staff from soliciting or accepting such offers.
After You Apply
Application Results
Admission offers for Semester A entry are normally made from December to next July.
Final-year high-school students and students enrolled in a post-secondary programme may receive conditional offers based on their latest examination results (if applicable).
You can access your application account using the electronic ID and password created at the time of application. Through your application account, you can check the outcome of your application. If your application is successful, we will send you an email notification, and you will be able to retrieve your admission offer letter via your application account. No hardcopy letter will be issued.
If you are awarded an entrance scholarship / diversity grant, details will be provided in your admission offer letter.
Acceptance of Offer
Successful applicants must indicate their acceptance and pay the acceptance fee (HK$10,000) online before the reply deadline. The acceptance fee is NOT refundable or transferable except under the following circumstances:
when the applicant subsequently accepts another offer of an award programme of the University in the same semester of admission and has paid the acceptance fee; or
when the applicant fails to meet the condition(s) of the admission offer, resulting in a withdrawal of the offer by the University; or
(A request for refund should be submitted in writing to the Admissions Office before the specified deadline, along with the documentary proof that the condition(s) cannot be met.)
when the programme for which an offer is made is subsequently cancelled by the University.
Upon enrolment, the non-refundable acceptance fee paid at the time of admission will be credited towards your tuition fee, or other fee payment if you receive a top scholarship or a full-tuition scholarship. The balance of the fee required for the first semester of study will be collected following the University's fee payment schedule.
If you are awarded an entrance scholarship / diversity grant, please note the terms and conditions set out in your admission offer letter before indicating your acceptance. The acceptance fee is non-refundable regardless of whether you meet the scholarship condition(s).
Documents for Verification
Upon accepting your admission offer, please make arrangements for CityU to receive your OFFICIAL academic records (from your school/exam body) as soon as they become available and well before your arrival in Hong Kong.
Applicants who receive a conditional offer should also supply in addition the documentation certifying the fulfilment of the offer condition(s) before the deadline indicated in the admission offer letter. Note that irrespective of whether a student visa / entry permit has been issued, the conditions of the offer must be fulfilled prior to enrolment.
The University reserves the right to decide whether the submitted documents are acceptable. If you fail to provide the documentation acceptable to the University for verification before your arrival in Hong Kong, your admission offer will be withdrawn and your enrolment at the University will be rescinded. Any fees paid will not be refunded.
Enrolment
After you have accepted your admission offer and fulfilled the conditions of the offer (if applicable), the Academic Regulations and Records Office will send you an enrolment notification. For new students, enrolment will take place one week before the start of semester. If you fail to complete the enrolment procedure by the specified date, you will be considered to have given up your place for admission, and any fees paid will not be refunded.
Please note that if your admission offer is conditional, you are required to meet the conditions specified in the admission offer letter before enrolment.
Cancellation of Programmes
The University reserves the right to cancel any programme in which case all fees paid by applicants will be refunded.
Fees and Other Information
Tuition Fee (subject to annual review)
The tuition fee for non-local students admitted to government-funded Bachelor's degree programmes in the 2023/24 academic year is HK$145,000 per annum until the end of their studies. This fee may increase in line with changes made by the Hong Kong SAR government.
Student Accommodation
Non-local students admitted to full-time Bachelor's degree programmes are eligible to apply for Student Residence, with higher priority granted during their first two years of study under the current Hall Admission Policy. For subsequent years of study, non-local students are expected to secure their own housing in the market, and are advised to prepare funds to cover such accommodation. Further information can be obtained from the Student Residence Office.
Hall Lodging Fees
Hall lodging fees vary according to the room type and are subject to annual review. Please visit the website of the Student Residence Office for details.
Off-campus Accommodation
The monthly market rental price for off-campus accommodation varies according to flat size, location and other factors. Off-campus accommodation information can be obtained here.
Estimated Cost of Living in Hong Kong
Living costs vary depending on individual lifestyle expectations. For more information, please click here.
Student Visas
Non-local students will require a student visa / entry permit issued by the Hong Kong Immigration Department to study in Hong Kong. Students are responsible for obtaining a valid student visa / entry permit before arrival, and for complying with the terms and conditions of the visa / entry permit. If you are unable to produce a valid student visa / entry permit corresponding to the programme in which you intend to enrol, you will not be admitted to the programme. Consult the website of the Hong Kong Immigration Department for details about visa requirements.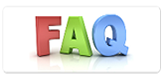 Applicants should note that changes may be made to the information on this website. The information presented here does not form part of a contract between any person and the University.