​
Apply Online (Notes for Applicants for 2023 Entry)


Check the Programme List
Depending on your academic qualifications, you may seek admission to first-year studies or admission with advanced standing.
The following question will help you to identify the programmes for which you may apply.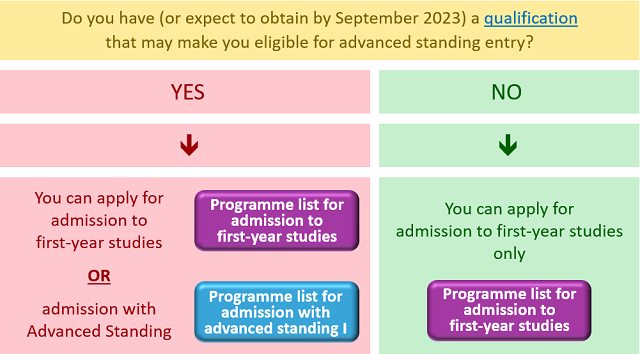 Submitting an Online Application: Direct/Non-JUPAS Applicants
Step 1:
Create an account at www.admo.cityu.edu.hk/apply/system
Input your email address, personal details and a password to create an application account. A confirmation email showing your application number and electronic ID (EID) will be sent to your email address. Use the EID and your selected password to log in to your application account.
Step 2:
Complete your application

Click on "Apply for New Programme(s)". Select "Application Type" (Bachelor's degree) and "Semester" (Semester A), then select the programme.

Follow the instructions to complete the relevant sections of the online application and click "SAVE" before proceeding to the next section or logging off.

Step 3:
Upload supporting documents

Please click here for a list of the required documents by qualification type for application review. For programme-specific documentation, please visit here for details. Scanned copies of these documents should be uploaded via your application account before submitting your application.

Please also note the following.

Documents that are not in English must be accompanied by an officially certified English translation provided by the awarding body or your school or university.

Documents that do not show the name of applicant or with non-matching names will NOT be accepted. However, if the difference in names is due to special reasons, please upload a written explanation with documentary proof (e.g. deed poll, certificate of name change).
If you wish to provide additional information after submitting your application, please use the "file upload" function in your application account. Please note that once the selection process has begun, additional/updated information provided to the University may not be considered, at the discretion of the relevant programme department.

If requested by the University, you should present the ORIGINAL certificate/official certification of your qualifications as stated in your application for verification before starting your studies. Click

here

for details.

Step 4:
Submit your application
Check the data you have entered before submitting your application.

Pay the application fee online. The fee (HK$200 per programme for local applicants) is non-refundable and non-transferrable. Your application will be processed only after the application fee has been paid. Please contact us if you encounter difficulties in paying online.
Step 5:
Application acknowledgement
When you have successfully paid your application fee, you will see an online acknowledgement of your application. We will also send you an email to acknowledge receipt of your application. The programme name will appear under "Submitted Applications" section in your application account.
Step 6:
Amendment of information after submission of your application

Once you have submitted your application, the system will not allow you to enter new data except to update the following fields via your application account:

Postal address, email address and telephone number
"Pending" grades in the "Public Examinations" section
Your latest overall GPA/mark in your post-secondary studies in the "Post-Secondary Education" section
JUPAS Applicants
If you have applied for admission through JUPAS, you should NOT submit another application to the University for admission to any programme offered under JUPAS. Any such direct application to the University will not be considered and any application fee paid will NOT be refunded.
Students Currently Enrolled in Government-Funded Bachelor's Degree Programmes in Hong Kong
Following the guidelines of the University Grants Committee (UGC), transfer applications from students currently enrolled in government-funded Bachelor's degree programmes at other local institutions are generally discouraged.
JUPAS applicants will be assessed on the basis of their HKDSE results. If you are an Associate Degree/Higher Diploma student and want the results of your current study to be considered, you may wish to apply directly to the University.
CityU Students
Current Students (Change of Home Major)
Current CityU students who wish to change their home major to a different major at the same level should not submit an application for admission. They should contact the Academic Regulations and Records Office to apply for a change of home major.

Unpaid Fees
​​Students who have any unsettled accounts with the University will be disqualified from admission unless the outstanding fees and charges (including late fees and penalty charges) are fully paid. Students who fail to settle the outstanding fees and charges in full will invalidate their offer of admission/enrolment, and any fees paid will not be refunded.

Termination of Studies Due to Academic Reasons
​For students whose studies at CityU have been terminated by the University due to academic reasons, they cannot be readmitted to any programme of the University in the next academic year after the termination. Any offer of admission, whether accepted or not, will be withdrawn by the University and the acceptance fee paid will be refunded.

Termination of Studies or Withdrawal from Studies
​For students who have withdrawn from their studies or their studies have been terminated by the University, their study records at CityU will be considered in the evaluation of their applications.

Credit Units and Grades / Maximum Study Period
​For former CityU bachelor's degree students with previous studies discontinued, all credit units and grades of the bachelor's degree level previously earned will be counted in the GPA calculation and if applicable, for fulfilling the degree requirements upon readmission. The previous period of study and credit units earned will also be counted in the calculation of the maximum period of study and the maximum number of credit units allowed for the admitted degree. For details, please refer to the Academic Regulations.

Application Fee (Non-refundable and Non-transferable)
The online application fee for local applicants is HK$200 per programme. You can submit additional applications if you wish to apply for more than one programme. The application fee is non-refundable and non-transferable, and must be paid before your application can be processed.
When submitting your application for assessment, you are only required to pay the prescribed application fee, not any other fees, to the University.
Multiple Applications
If you wish to apply for more than one programme, log in to your application account, click on "Apply for New Programme(s)" and select an additional programme.
If you have applied for more than one programme, your programme choices will receive equal priority in our processing. Admission offers, if any, may be made at different times.
If you receive more than one admission offer from the University, the acceptance of a later offer will supersede and cancel the previous acceptance of any other offer(s). Note that at any one time, you can accept one admission offer only.
Tuition Fees
Click here for information about tuition fee and other fees/ charges.
Programme-specific Documentation
Supplementary Form
Some programmes require a supplementary form to be completed. You will see a "Supplementary Form" section in your application account for these programmes.

Applicants to School of Creative Media (SCM)
It is highly recommended that applicants for SCM Bachelor's degree programmes submit a portfolio of creative work via the online system to SCM.
Portfolio materials may include still photography, paintings/drawings, sculptures, musical compositions/performances, films/videos, software, multimedia productions, academic or creative writing, science projects and other forms of creative activity.
Please refer to the SCM's webpage at https://www.scm.cityu.edu.hk/portfolio for details of the portfolios submission period and specifications.
Personal Information Collection Statement
The information that you provide in your application, including your HKID card/passport/travel document number, examination results and qualifications, will be used for processing your application and other related purposes. Please click here for details.
Please note that by submitting your application, you authorize the University to obtain, and the relevant examination authority, academic institution or organisation to release, information about your examination results and records of studies, and participation in activities and the awards obtained. In accordance with the Personal Data (Privacy) Ordinance, you have the right to access and to correct the personal data contained in the application, and the right to request a copy of such data during the admission exercise. If you wish to obtain more information, please write to the University. You may be charged a fee for each request. Data for unsuccessful applications and unenrolled applicants will be destroyed at the end of the admission exercise.
Applicants with Disabilities
The admission of applicants to the University is based on academic criteria and other specified entrance requirements. If you have a physical or other disability, you are not required to declare this at the application stage. However, if you need assistance regarding your application (e.g. to attend an interview), you may discuss your needs with the University to allow special arrangements to be made if practicable.
Bribery Offence
Applicants are reminded not to offer advantages to any members of the University in connection with their applications. Such offers may constitute a bribery offence in Hong Kong. The University also forbids its staff from soliciting or accepting such offers.
After Applying
Application Results
Admission offers are mostly made from January to May. The selection process is normally completed by the end of July for local applicants. Offers will continue when vacancies arise, until the start of Semester A.
Final-year high-school students or students enrolled in post-secondary programmes may receive conditional offers based on their latest results.
You can access your application account using the electronic ID and password created at the time of application. Through your application account, you can check the outcome of your application. If your application is successful, we will notify you by email, and you will be able to retrieve your admission offer letter via your application account. No hardcopy letter will be issued.
Acceptance of Offer
Successful applicants must indicate their acceptance and pay the acceptance fee before the reply deadline. The acceptance fee is NOT refundable or transferable except under the following circumstances.
when the applicant subsequently accepts another offer of an award programme of the University in the same semester of admission and has paid the acceptance fee;
when the applicant fails to meet the condition(s) of the admission offer, resulting in a withdrawal of the offer by the University
(a refund request should be submitted in writing to the Admissions Office before the commencement of your entry term, along with the documentary proof that the condition(s) cannot be met.); or
when the programme for which an offer is made is subsequently cancelled by the University.
Upon enrolment, the non-refundable acceptance fee paid at the time of admission will be credited towards your tuition fee. The balance of the fee required for the first semester of study will be collected following the University's fee payment schedule.
Documents for Verification
If requested by the University, you should present the ORIGINAL certificate/official certification of your qualifications as stated in your application (e.g. transcripts, award certificates, English test results and an officially certified English translation where applicable) for verification before starting your study.
Applicants who receive a conditional offer should also supply the documentation certifying the fulfilment of conditions before the deadline indicated in the admission offer letter. The University reserves the right to decide whether the submitted documents are acceptable. If you fail to provide the documentation acceptable to the University for verification, your admission offer will be withdrawn and your enrolment at the University will also be rescinded. Any fees paid will not be refunded.
Enrolment
After you have accepted the admission offer and paid the acceptance fee, the Academic Regulations and Records Office will contact you from July onwards regarding the arrangements for enrolment, student ID card, class schedule and course registration. If you fail to complete the enrolment procedure by the specified date, you will be considered as having given up the place for admission, and any fees paid will not be refunded.
Cancellation of Programmes
The University reserves the right to cancel any programmes in which case all fees paid by applicants will be refunded.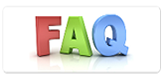 Applicants should note that changes may be made to the information on this website. The information presented here does not form part of a contract between any person and the University.