BBA Information Management (IFMG) aims to nurture smart business professionals. Our graduates are well-equipped with adequate knowledge and skills in advanced information technologies of social media and social networks, mobile apps and 5G, big data analytics, artificial intelligence, and cloud services, they change the way of doing business.
Our students have flexibilities of choosing streams from Business Intelligence (BI), Information Systems Auditing (ISA), Internet Services and Social Networks (ISSN), and Data Informatics (DI). It enables them to take a double major in BBA Information Management and Accounting, BBA Information Management and Finance, BBA Information Management and Marketing or BBA Information Management and Business Analysis.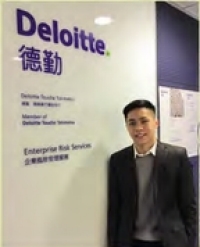 "I work as an analyst in Deloitte Enterprise Risk Services. The information systems auditing skills I have acquired are critical in this new era of rapid technological advances. My major in Information Management (Information Systems Auditing Stream) enabled me to gain certification as a Certified Information Systems Auditor (CISA®), authorised by the ISACA®. This certification has equipped me with the strong analytical skills required to provide a high-quality service to clients."

Mr. Minter Cheung
Associate, Advisory in Audit, Information Technology
Deloitte Hong Kong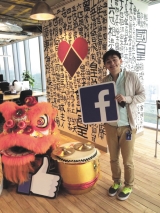 "Being able to stand out from 3,000 applicants for a job at a multi-national corporation such as Facebook is not easy. The Information Management major helped me build a solid foundation in areas like search engine optimisation (SEO), keyword search, cost per click and cost per thousand impressions. The courses are very up-to-date and cover current business trends, which enabled me to impress my interviewers at Facebook and land my dream job with them."
Mr. Jerry Zhang
Clients Solutions Analyst
Facebook Hong Kong